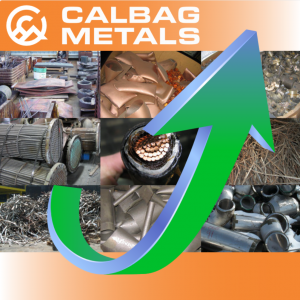 The bitter cold of winter that kicked off with December's market uncertainty has moved to warmer days, and improved overseas interest for metal, leading to rising metal prices.
Aluminum Scrap
Secondary Aluminum scrap has seen a steady rise this year after Asia adjusted to the changes in China (China's National SwordNickel policy starting 1/1/2018 which banned 24 types of solid waste and tariffs on USA materials starting in April 2018 ). Because of the tariffs, large quantity items like Zorba and Twitch (shredded aluminum products) bound for China were diverted to other countries, causing prices to collapse and creating a glut in many USA markets. Prices did not start to rise again until mid January as materials were absorbed in new markets.   Today, secondary Aluminum scrap is being shipped to India, Thailand, Indonesia, Hong Kong, Taiwan and Korea (and we are waiting for the Sun to rise in Japan so they may begin to buy again and push up prices).
Non-Ferrous refinery scrap
As for mixed non-ferrous refinery scrap, (those items that require extra labor,) though pricing has been volatile the past 3 months, demand has been rising steadily as traders figure out how to get materials into China and former Chinese operations transition to other Southeast Asia locales.
Follow market trends for Aluminum, Copper, Gold, Lead, Nickel, Silver, Tin and Zinc at
Calbag.com
.