We Are More Than A Scrap Metal Yard
So, you didn't get that tax refund you were hoping for, no worries. We've got your JACKPOT, right here.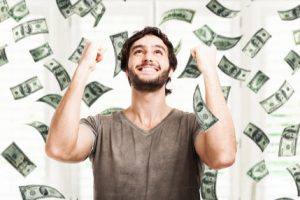 From April 15, 2016 to April 29, 2016, both our Portland, OR and Tacoma, WA locations will be handing out (1) Scratch-It Lottery ticket to every customer who sells us a load of scrap.  More than a scrap metal yard.
No minimum scrap metal sale amount. Limit 1 ticket per customer/day. No splitting loads to accrue additional lottery tickets. Must be at least 18 years to participate. Calbag Metals Co. is not responsible for any lost lottery tickets. Calbag Metal Co. is not responsible for any taxes that may be incurred as a result of a winning lottery ticket. Calbag Metals Co. has the right to refuse a lottery ticket to any customer for any reason.  Got Scrap?  Get Paid.
If you have any questions regarding this promotion, please call 503-226-3441 and ask for Jason Peterson.