Scrap Metal Recycling for the General Public
Don't know what to do with your broken household items?
You might be surprised by all that Calbag Metals buys and then recycles.
Look to see what we buy and how to bring them in below.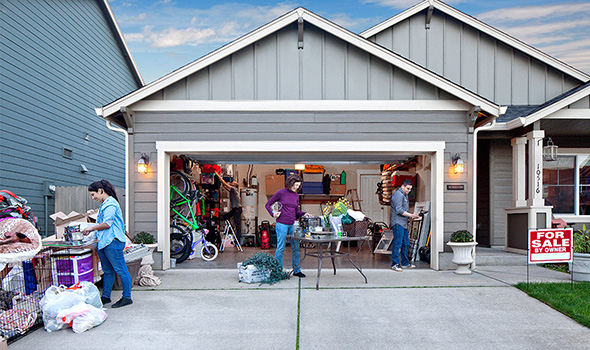 FAQS
---
FROM THE GENERAL PUBLIC
---
Yes! When you arrive at any Calbag location, check-in with our Public Dock Buyer or receptionist. They will direct you where to unload your material so we can weigh and grade it quickly to get you back on the road.
No load is too small. Whether you have 10 pounds or 10,000 pounds, we accept it all. We process ALL different types of metals and alloys, even if there are non-metals attached to them, such as plastic, foam, wood, and more. Do you have broken electronic devices? Yes, we accept those as well.
No appointment necessary. Come by anytime from 6:00am to 2:30pm Monday through Friday for our Portland location and Monday through Friday 8:00am to 4:30pm in Tacoma, Washington. We'll get you in and get you out very quickly.
Hundreds of different metals and alloys fall within the non-ferrous category including aluminum, brass, bronze, copper, lead, nickel alloys, stainless steel, tin and titanium . Everything from aluminum can pull tabs to 10-ton ship propellers – industrial scrap, insulated and bare wire, brass candlesticks, aluminum window frames – it's all non-ferrous metal and easily recycled at Calbag Metals.