Metal Recycling for Tradespeople
There's a reason more electricians, plumbers, and contractors choose to recycle with Calbag Metals: We have competitive pricing and superior service. You're welcome to bring us your material or we can place and pick up drop boxes at your job site.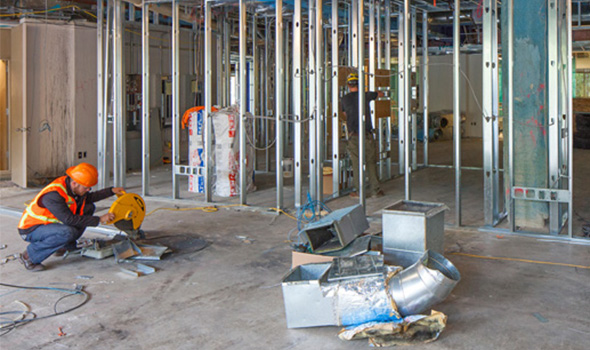 Yes. In addition to hundreds of years of combined metals knowledge we use x-ray technology to scan and analyze metals to determine exactly what you have. You can email us a picture or bring the material by and we'll be happy to help.
We are a global scrap supplier, which means we sell directly to the mills and others who are using our scrap metal products to make new products. We eliminate the middle man so we can offer the most current and competitive pricing at all times.
We can pick up your scrap or you can bring it to us. Our dock is open to purchase scrap Monday through Friday from 6:00am to 2:30pm in Portland and 8:00am to 4:30pm in at our Tacoma location. If you have a large load of scrap metal and need it picked-up just give us a call, send us an email, or use our Schedule Box Pickup button on this website. Our Sales Representatives are available to discuss the best option for you.
Yes. We have different size boxes and types of equipment for most any recycling project. Call or email us to speak to one of our Sales Representatives. Based on your project, we'll provide the best equipment/drop box option for you.
Washington and Oregon laws strictly enforce a delayed payment system for all non-ferrous transactions, but if you are one of the following, we can issue immediate payment, either via check or cash:
---
A licensed business,
A licensed business owner, or
Are an employee of a licensed business with written permission from the company/owner to sell scrap metal on their behalf,
---
In accordance with both Oregon and Washington law, ferrous metal transactions are available for immediate payment.
Please check in with our front office or our dock buyer. They will direct you to the best place to unload your material to get you in-and-out quickly.